EAS 2014 gets under way today
Time : 2014-09-25 16:48:15
More than 8,000 industry professionals are due to visit Amsterdam, Netherlands, this week for the 2014 edition of the Euro Attractions Show, which opened its doors today for the first of a three-day run.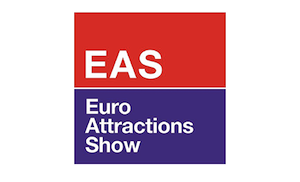 Over 400 companies were there for what is effectively a European IAAPA. Most of them have some affinity with theme parks, travelling fairgrounds and other attractions but there is also a growing influence in the field of family entertainment centres and pay-to-play amusements.
Most of the big names in the coin-op industry have product at the show, mainly through distributors, of which the largest in Game Castle of the Netherlands, but many other well-known names had stands, including Bandai Namco, Sega and Elaut.
The exhibition, which travels around Europe, is due to go to Gothenburg, Sweden, next year. Talk around the show aisles this year casts some doubt on whether this is regarded as a good move. Amsterdam is a major international hub, while connections to the Swedish city are viewed as less convenient.
The 2014 edition of the show got off to a good start, with healthy crowds across the two main halls of the RAI convention centre.
Contact Us
Tel.:0086 020-31199936
Add.:A503A,Shangmao Square,Xinsuikeng,Shixin Road, Panyu District,Guangzhou,China
Email:sales@apagame.com