New Pan Jinlian Water margin slot betting Game Machine
Igs New Pan Jinlian Bonus Jackpot Gambling Betting Slot Game Machine
Product Detail
Name: New Pan jinlian
Type: 15 reel 9 line
Feature: easy to play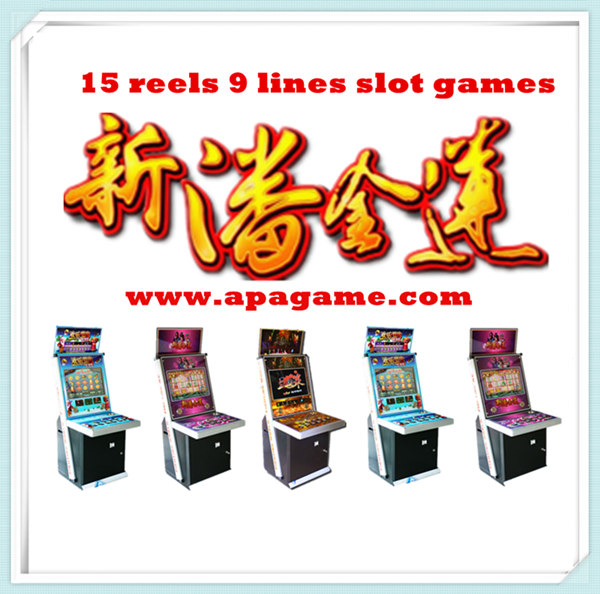 This Pan Jinlian game is a hot sale and popular 15 reel 9 line game developed by Taiwan Borden. It is based on the well-known Chinese story. In this story, Jinlian Pan is a charming woman,and nobody can take eyes off her. All men are crazy about her in the meantime.

This game machine can be used in many places, such as: fun center, game center, casino, gambling center, amusement center, shopping mall, even the supermarket, convenient shop and other small places are all ok.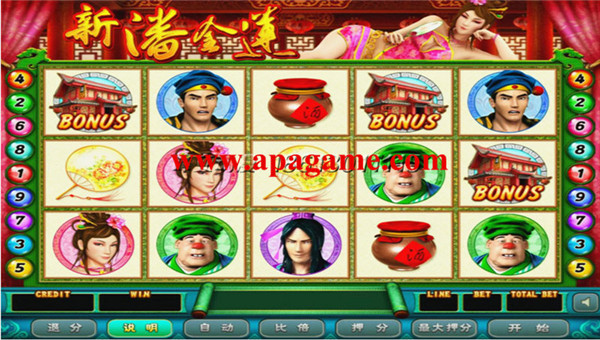 This game is a hot sale products, well-known by lots of players and operators for its excellent gameplay and outstanding profitable features.
Generally speaking, the Jinlian Pan is a kind of gambling game gambling for good luck. The players can choose different bet on diffenent lines. The maximum bet up to 450. Besides the main game, there are also some Bonus Games in it, including the " Double up Game" and some free games.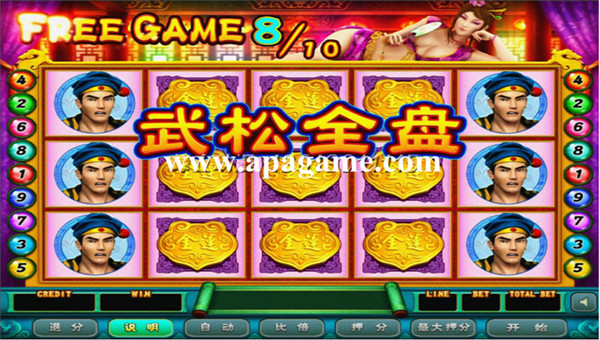 This famous 15 reel 9 line game machine is profitable for the operators and attractive for the players. It is a goodchoice for the game center or casino gambling center operators to choose this machine.
Let's see, who will be the lucky guy to the big bonus from her.